Dear AppLabx users, clients and customers,
We have been alerted to a job scam purportedly by individuals from Singapore that are asking users to do rating on the app stores for cash.
Do note that AppLabx DO NOT offer such jobs to our candidates or jobseekers and also we do not do any rating of apps on the app stores.
If you see such scams, immediately stop communicating with the person and immediately report to the Police.
These screenshots below are received from unsuspecting individuals.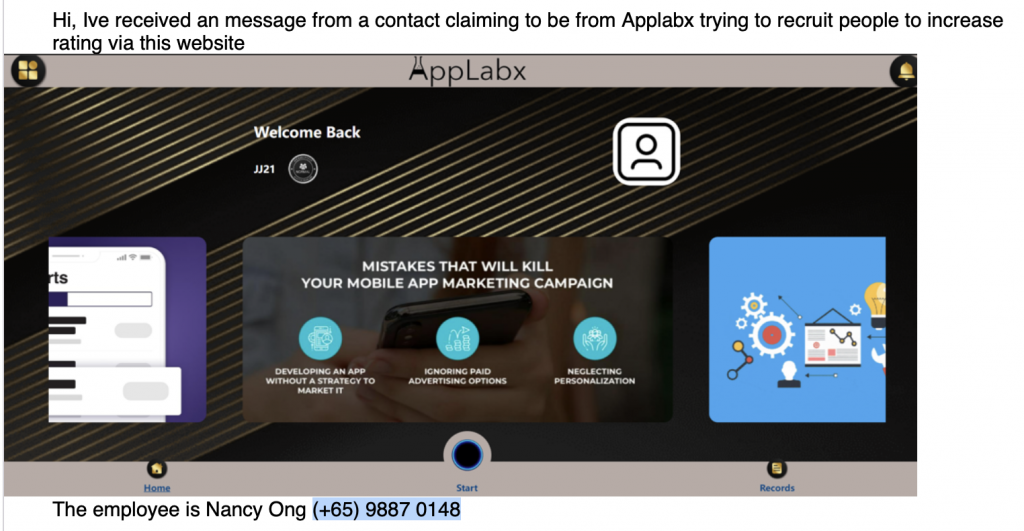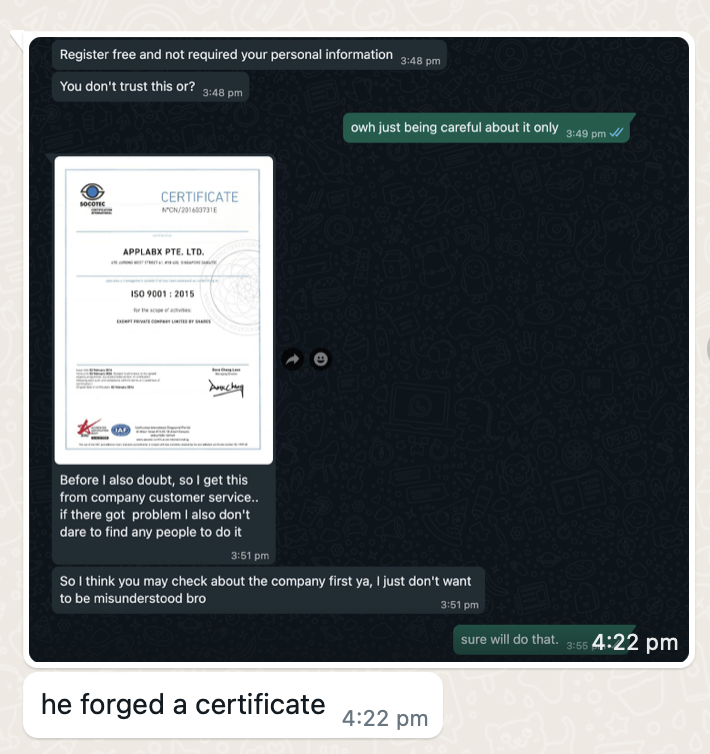 Singapore: https://eservices.police.gov.sg/content/policehubhome/homepage/police-report.html